When her parents, both farmers, had their incomes slashed after the COVID-19 crisis, 10-year-old Iqra took up a job as a domestic worker to support her family.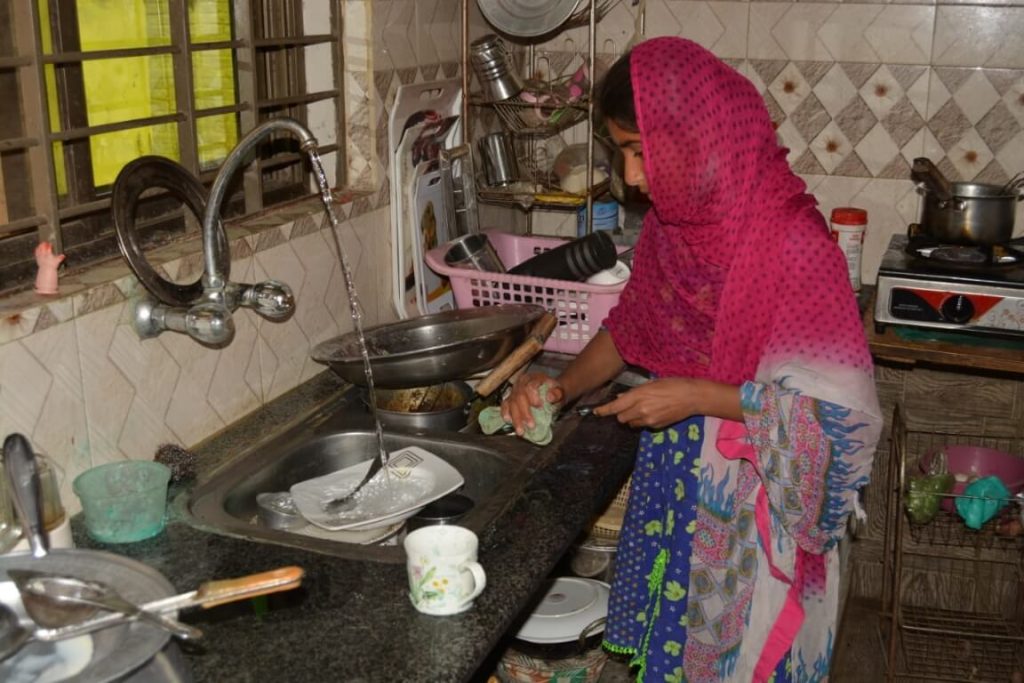 A student of class 5 at the TCF school in Basti Chan, Muzaffargarh, Iqra spends her mornings in her classroom – reading and learning new things every day! But when she returns home, a long, hectic day awaits her. Without resting much, Iqra quickly heads out on foot and makes her way to work where she sweeps and cleans for the next few hours. By the time she's back home, it's almost dark. Since she doesn't have electricity at home, Iqra goes over to her uncle's place, where she completes her homework and spends some time reading. After a long day of work, Iqra finally gets some time to rest before she has to start a hectic day all over again.
Iqra's school principal, Ms. Nida Akhter, has provided her parents with an additional scholarship after the COVID-19 pandemic so that Iqra can continue her education and doesn't drop out due to the economic impact of the crisis. She dreams of becoming a teacher when she grows up.
Countless children are taking up work to help their families bear the economic loss caused by the pandemic. Your Zakat and Sadqah for education will help us keep vulnerable children like Iqra in schools so they do not lose out on their hopes, dreams and an empowered future!