As the first rays of the sun touch the water-starved village of Thario Halepoto in Tharparker, Sindh, 11-year-old Bakhtawar sets off for the long walk to the village well. There, in the stillness of the morning, she fills up her empty pitchers with water and hurriedly makes her way back home so she can get ready and be on time for school.
"Our village has its share of problems but things are slowly changing," shares Mohammad Hasan, Bakhtawar's father, who is a primary school teacher at a government boys school. "Until a few years ago, there wasn't even a single school for girls nearby. I had to travel nearly 30-40 kilometres every day to take my daughters to school – something that most villagers would not do," he recalls.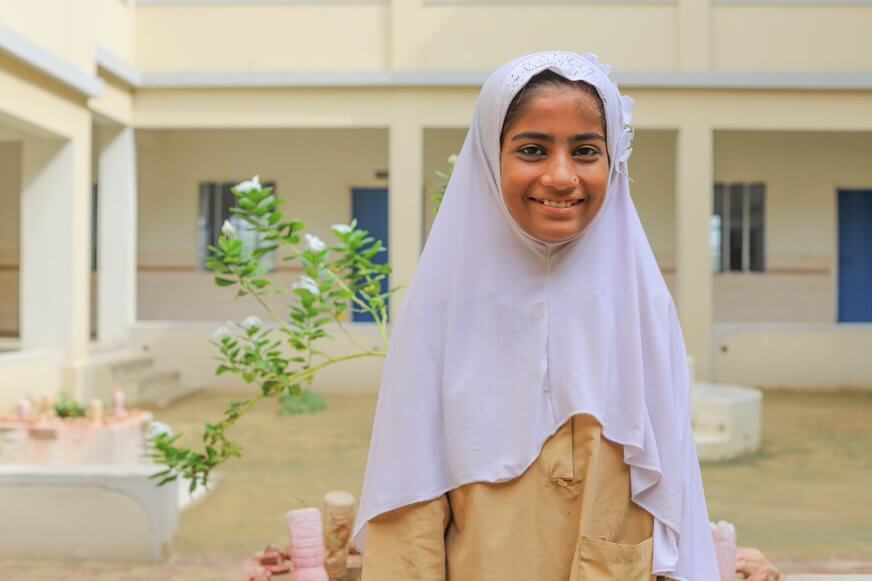 In 2018, when TCF opened its first school in the heart of the village, hundreds of young girls and boys were enrolled within a short period of time. Hasan's two sons and his daughter Bakhtawar also go to the TCF school, which is only a short distance from their home. A student of Class 7, Bakhtawar dreams of becoming a teacher.
With an all-female faculty, balanced gender ratio and schools in the remotest areas of Pakistan, TCF is working to make education accessible to the less privileged girls.
This International Day of The Girl, join us in giving more girls a chance to get an education and dream of a better future!